You might be wondering why you need branding tips when you can just get someone else to design your branding for you. But picture this: you're just starting your own business, and you need to get your logo and branding in order, and your designer is getting it all wrong. Completely wrong! While some things are totally safe to approach with a DIY mindset, something as major as your branding may not be one of those things. And if you end up hiring someone to do it, there's often a disconnect. So here's how you can make sure that your work with the designer yields amazing results!
Many designers offer logo and branding design—including me, of course—but most clients aren't fluent in design speak. You are, ultimately, the expert of your own brand, and a little knowledge about the more technical side of design will allow you to communicate your needs to your designer more effectively. So here are your handy branding tips to start you off on the right foot!

General branding tips: colours
Colours speak volumes. They can be the single most important message that your potential customers will hear when they look at your logo and branding. Think about what colours represent your brand. Also think about things like brightness and tones. A sky blue will communicate a very different message from a navy blue. If you're a cake shop, you will probably not use primarily blacks and browns, but rather pastels or bright colours. Conversely, a leather goods manufacturer will probably want earthier colours to convey a more rugged feeling.
To talk about colours with your designer, it is important to use descriptive words. For example:
Vibrant, youthful, fun
We usually associate these descriptors with bright colours.
Calm, delicate, feminine
These adjectives are likely to bring pastels to mind.
Rugged, somber, masculine
Earth tones and darker colours evoke these types of feelings.
One of the best branding tips I can give you is to simply know what colours say to your audience. This will help you to communicate with your designer. From there, any good designer will be able to choose appropriate colours to represent your brand!
Logo placement
The second of today's branding tips is all about placement. I was at the mall recently and saw a cup from one of the food court restaurants. Their logo involved a large circle, which curved around the cup to create a very jarring visual effect. The designer and company were not necessarily thinking about how the logo would look on a cup, but if you are a restaurant, it's an important thing to consider!
Ask yourself where your logo and branding will appear. Will you have shopping bags? What about a store window display? Would your branding turn up on irregularly-shaped packages? Would your logo look just as great in a large size as it would on a Twitter avatar?
Placement is very important to think about! You can help your designer optimize your branding if you come to the table with a solid idea about exactly where you will be using it.
Speak in adjectives
Sometimes clients try to prepare for a meeting with a designer by sketching specific ideas out. This isn't done with bad intentions; in fact, it may seem like a great way to help the designer come up with inspiration! However, one of the best things you can do is brief the designer with some basic branding tips and descriptive words and then see where the creative process takes them. Clients are regularly astounded by how appropriate and beautiful logos are when they just let me have a crack at them.

What really is very helpful is speaking in adjectives and feelings. This allows your designer to understand what messages need to be communicated, while also allowing their creativity to flow. After all, their creativity is what you're paying them for!
Rather than saying, "I'm picturing three circles, and they should all be intersecting to represent collaboration," try saying something like, "It should feel collaborative and unified." It seems like a small distinction, but it makes all the difference between a designer robotically trying to replicate something and an artist creating beautiful work.
So when you sit down with your designer, keep these branding tips in mind and you will get great results! Remember: you are their greatest asset! Do what you can to speak your designer's language, because that's how great branding really happens.
Pin this for later!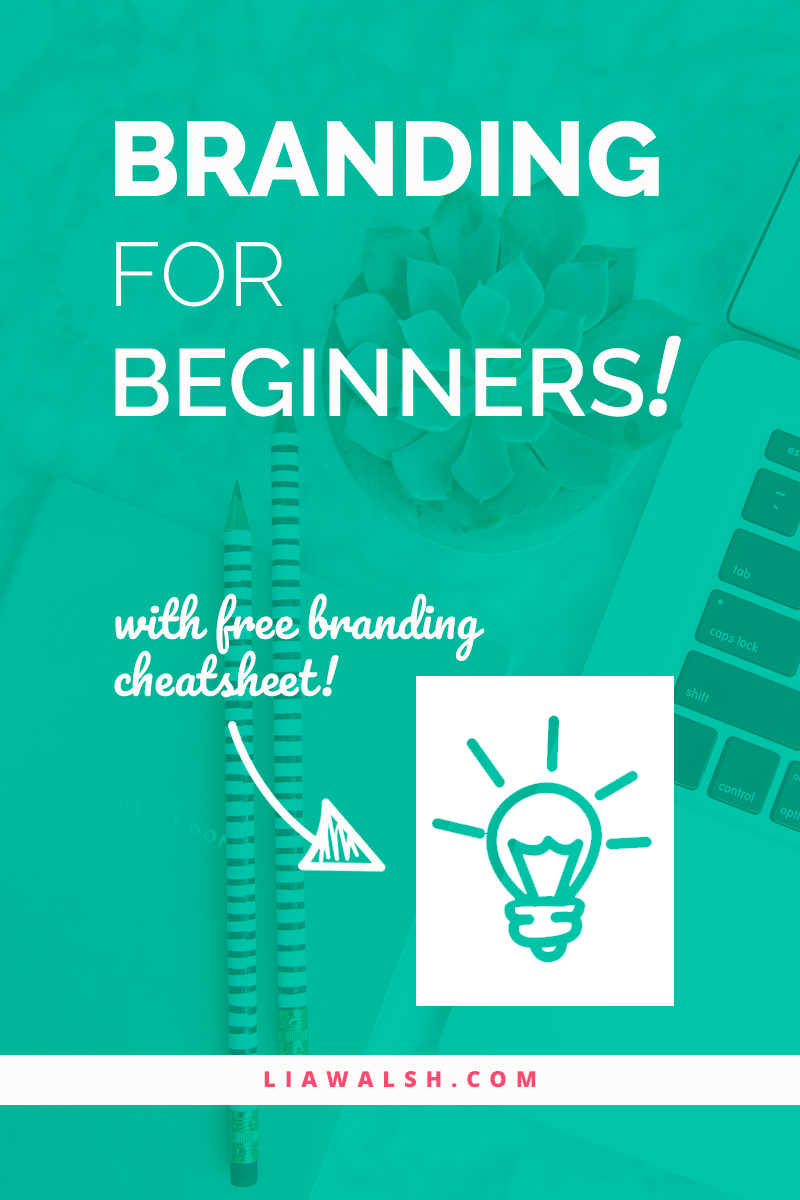 Last updated May 13, 2019